iPad drawing apps are some amazing apps for artists. Millions of iPad Drawing Tablet app are out there, ranging from the excellent to the downright terrible.
It is more like to work directly with Photoshop or Illustrator. If we're talking about some real job, then there is no need for any new app. But the new iPad's impressive technology and UX help in creating some outstanding drawings. If you're interested in creating some amazing media art with your iPad here are some new iPad drawing tablet app that you can use for yourself.
1. AstroPad
AstroPad is the newest application into this category, and in my experience, the best ease app. It allows you to draw right on Photoshop or Illustrator on your Mac, without any lag. This app costs $24.99 and offers the best quality of graphics on the market. On the best side, it uses an up-to-date 'LIQUID technology' so that you never lose the quality of the image you're working with. Astropad is available for special offers to students nowadays.
2. AirDisplay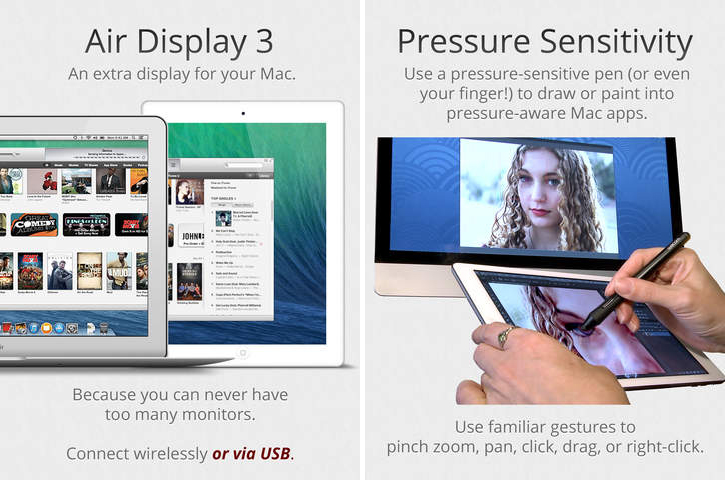 From the company Avatron comes AirDisplay, which is an excellent iPad app choice for any artist looking for a useful mirroring app. You can mirror the current work up to 4 monitors at once. The app works using the connection via a wireless Internet connection for more comfort level. It is available only for Apple and Android devices, but for Windows, you have to purchase it for $14.99.
3. AirStylus
Avatron also makes Air stylus – An extended version of AirDisplay that offers to use their mirroring techniques on iPads as well as on iPhones and the Android smartphones. The program allows artists to draw on their tablet via a stylus. As it is very pressure sensitive, it's perfect for work that requires certain lines and fine, minute details. The pen links wirelessly to your display, so there are no clunky cords to deal with. While Aviation has announced that they're moving away from AirStylus shortly, older versions of the AirStylus app are available in the App Store for the iPad for $14.99.
4. Splashtop Remote
It is one of the most popular apps that allows users to control their PC from a distance. The app offers to monitor your computer from your iPad and allows users to access things like music, videos,  and more from your computer. Users can use their personal art and drawing software from their computer via their iPad with Splashtop, which makes it an excellent choice for artists. This app is currently offered for free when using your computer's local network, but the 'Anywhere Access' will only cost users $16.99 per year.
5. iDisplay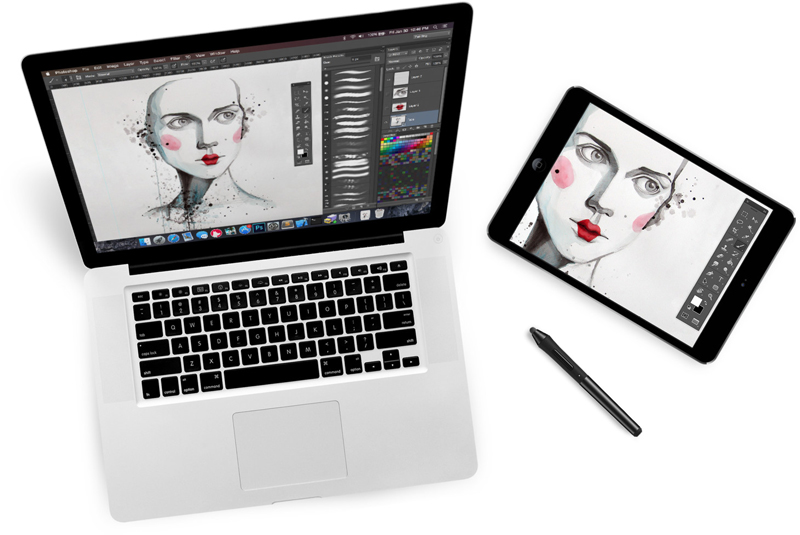 It is currently available for free on Mac OS X, Windows and is a popular app that allows people to use their iPad as other display. This app has it all for someone looking to draw via a table and offers more screen space because it can be connected to several wireless devices all at once. It's also easily customizable when used with different devices.
6. Vector Drawing Apps
The vector drawing tools, which are pretty impressive. For my money, iDraw is the closest thing there is to a native iPad version of Adobe Illustrator. It has the pen tool, layers, boolean commands, grids, snapping, effects, just about everything you could want. InkPad is a great alternative of this and that's completely free.
7. iDraw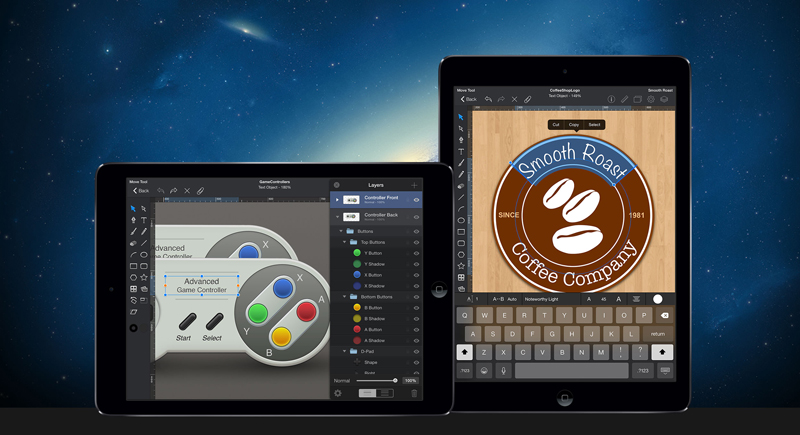 It is one of the best vector drawing apps on the market. It combines the convenience of an iPad with the power of a desktop. The app is easy to understand. It is top rated by all users. Sharing edit designs between device is simple. The app has some especially interesting functions, like core text editing, Photoshop import and export, and an In-Place Color Picker.
8. InkPad
The great free vector drawing app for the iPad is InkPad, which was designed to work correctly on the device. It comes highly recommended by those who use it for its ease of text, or images gradient fills, etc. The selection of tools is close to that of Illustrator, and it is easy to use, even for beginners. This the best powerful tool you can get with less money.
9. Intaglio Sketchpad
For a vector artist that is looking for something straightforward that functions well, check out Intaglio Sketchpad, a tablet drawing app creating by Purgatory Design. The app has a full set of drawing tools, and it utilises multi-touch technology.
10. TouchDraw
TouchDraw has all of the expected options of the 2D Vector drawing app and more. This app has most of the features of a desktop vector drawing app. Also, it can be used in conjunction with TouchDraw for Mac. It has been rated as being one of the best vector apps available, but this is priced at only $8.99.
11. Adobe Capture CC
You can create brushes from iPad with this application, and there is a lot to do with that request. If you want to try, you can try this application form the App store on your own.